Foundation of the RAEFSS
Historical background to the foundation
An electric field screen is an air-shielding apparatus devised on the basis of principles and techniques of applied electrostatic engineering and was first introduced in a famous American specialist journal 'Phytopathology' in 2006. At the outset, the apparatus was put to the public as a new device to capture airborne conidia (spores) of phytopathogenic fungi during crop cultivation in a greenhouse. As the research progressed, the targets of the screen expanded from fungal spores to flying insect pests, pollen grains that cause pollinosis, and fine particles of tobacco smoke, as a result of optimizing the structure of the electric field screen and its capture capabilities. Thus, advances in electric field screen technology have allowed broader applications of the device, from agricultural fields, e.g., crop production, processing, and storage, to environmental and public health science fields. The innovative findings of the electric field screens have been patented. Patent holders are Kindai University, Kagome Co. Ltd., Panasonic Co. Ltd., and Osaka Prefecture, where Kindai University is in charge of patent license management. In addition, the patent license usage contract was prepared by Kindai University (Higashiosaka, Osaka, Japan), and a contractor has been permitted to make and sell the electric field screen (single-charged dipolar type and blind-type electric field screens) and its related apparatus (electrostatic cabinet, electrostatic seedling shelter, electrostatic insect sweeper, and electrostatic flying insect catcher). Research that has a real impact on society has been our dream from the beginning. Thus, the concepts and technologies originating in our university laboratory (Laboratory of Phytoprotection Science and Technology, Faculty of Agriculture, Kindai University, Nara, Japan) are made readily available to the public in an effort to fulfil our mission of contributing to society by helping to solve real-world problems and move science forward. As true scientists, we will continue to research diligently and promote reliable techniques to improve the lives of others. Based on this research background, the Research Association of Electric Field Screen Supporters (RAEFSS) was founded in 2010 to popularize the new ideas and methods of the electric field screen and its related technologies, and now has 45 corporate (company) and 194 individual members (as of 31 March 2022). The office was opened in a building of Agriculture Faculty, Kindai University, Nara prefecture, Japan.
Activities
The finance of the association is managed by irregular miscellaneous proceeds such as donation and enrolment fee from the members, sale earnings of published materials, and lecturer's and technical advice fees. The activity of the RAEFSS involves 1) public lecture; the association delivers speakers to various meetings involving international and domestic conferences in the related fields, training sessions of companies and open lectures to the public, 2) technical support; the association provides the people who are permitted to use concerned patents with technical supports for producing electric field screens and related apparatuses, 3) product exhibition; the association displays all products or articles made on an experimental basis in the office room of a Agriculture Faculty building, 4) sale of published material; the association publishes textbooks, manuals and an annual report and sell some of them to enlighten ordinary common people having an interest in the electric field screen, and 5) writing of commentary articles for magazines; the association accepts commissions from magazine publishers to write commentary articles for electric field screens. RAEFSS Reports (annually published) is an internal bulletin for exchanging new findings, ideas and experimental results for the next step of investigation.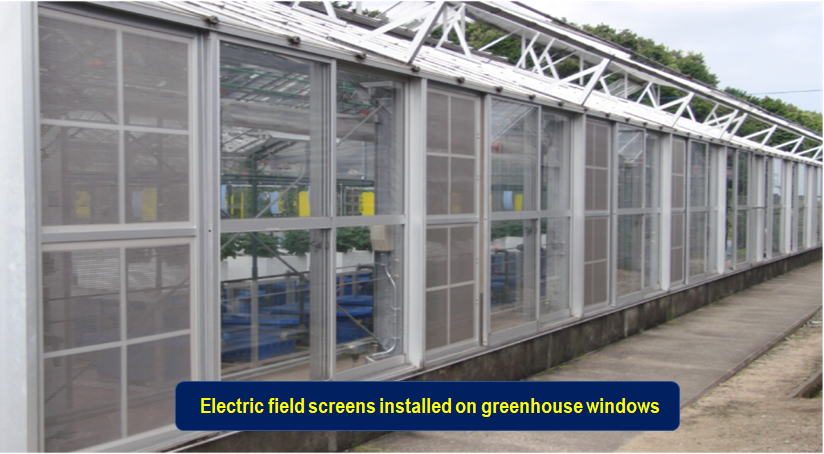 aaaaa   a aaaaaaaaaaaa a      a Visits a  aaUpdated 25 September 2023
aaaaaaaaaaaaaaaaaaaaaaaaaaaaaaaaa


aaaaaaaaaaaaaaaaaaaaaaaa aaaaaaaaaa(from 27 June 2023)